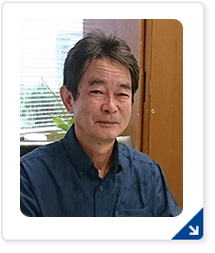 Welcome to Okinawa Churashima Research Center
Okinawa Churashima Research Center was founded in 2008 when the new management foundation, Okinawa Churashima Foundation was established. Research projects at the Okinawa Churashima Foundation originated from studies of plants from subtropical areas conducted at the former Ocean Exposition Commemorative Park Management Foundation, which was founded in 1976.
While continuing previous studies, the Okinawa Churashima Foundation was established with a vision and purpose to support more diverse research fields such as marine biology and archaeology in Okinawa as well as their respective subcultures.
Okinawa Churashima Research Center focuses on Okinawa's valuable and rich nature, history, and culture. We also focus on gaining and sharing new knowledge and developing techniques to protect Okinawa's heritage. There are about 30 staff members including PhD scientists and curators at Okinawa Churashima Research Center. Also, reputable researchers are invited as advisors. Moreover, we have environmental education and outreach sections in our center that share research findings with schools and other organizations to reach all age groups.We are involved in collaborative efforts with diverse entities such as national administrative organizations, research institutes, and universities.
We welcome you to our website that has information regarding our unique activities and studies at Okinawa Churashima Research Center.
Yoshitaka Nishime
Director, Okinawa Churashima Research Center
Area of expertise
Agriculture, Horticulture, Urban Green-space Planning, National Park Management
Qualifications
Professional Engineer,Civil Engineering (Environmental Assessment & Management for Construction)
1st-Class Landscape Architectural Works Execution Managing Engineer
The Okinawa Churashima Foundation possesses an abundant accumulation of achievements and expertise in regards to research study, skill development, and dissemination of knowledge regarding subtropical animals and plants, mainly through managing national parks in the past.
In recent years, various issues have been raised, e.g. dealing with various environmental issues such as global warming and the crisis of the ecosystem, promoting tourism and industries utilizing the natural environment and historical scenery of Okinawa, cooperating with the community, and managing parks to accommodate diversified needs of park users.
The Okinawa Churashima Foundation is committed to dealing with these issues by gathering the knowledge and capabilities that we have cultivated thus far. Therefore, with the Research Center as the base, the foundation, from a long-term point of view, will enhance and advance the research study and promotion of matters such as environmental issues with high social needs, industrial development, and improvement of park functions to further contribute to society.
Full Name
Affiliation
Position
Area of expertise
Naoki Kamezaki
Okayama University of Science, Faculty of Biosphere-Geosphere Science, Department of Biosphere-Geosphere Science
Kobe Suma Aqualife Park
Professor
Academic Research Control
Marine biology centering on sea turtles
Kazuhiro Nakaya
Hokkaido University
Emeritus Professor
Systematic taxonomy and functional morphology of cartilaginous fish and sharks
Hidehiro Kato
The Graduate School of Marine Science and Technology
Emeritus
Professor
Cetacean Ecology
Senzo Uchida
Okinawa Churaumi Aquarium
Emeritus Curator
Captive research on aquatic mammals and elasmobranchs
Tetsuo Yoshino
Former University of the Ryukyus, Faculty of Science
Associate Professor
Fish taxonomy
Marine biogeography
Hajime Koshimizu
Organization for Landscape and Urban Green Infrastructure
President
Bioenvironmental engineering, Greening environmental engineering
Tetsuo Koyama
The Kochi Prefectural Makino Botanical Garden
B.P.Bishop Museum, Honolulu, U.S.A.
Emeritus Curator, Adviser
Associate
Plant science and resources, systematic botany, botanical garden science
Masahiro Mii
Chiba University of Horticulture Studies
Emeritus Professor
Breeding, horticultural plant, gene recombination, tissue culture
Koji Karasawa
Former counselor of Okinawa Churashima Foundation
Orchid researcher
Cytogenetics (orchid plants)
Takayuki Ikeda
University of the Ryukyus
Specified Nonprofit Corporation Society that Love the Landscape of Okinawa
Emeritus Professor
Chairman
City and regional planning, Landscape and scenery development
Takaaki Ishii
National Institute of Technology, Tokuyama College
Limited liability company
Research associate
Representative partner
Pomology
Soil microbiology
Chromatography
Motoyoshi Satake
Showa Pharmaceutical University
Medicinal Plant Garden
Laboratory of Plant Resources for Medicines
Researcher
Pharmacognosy
Natural Products Chemistry
Kurayoshi Takara
University of Ryukyus
Emeritus Professor
History of Ryukyu and research of reconstruction of Shuri castle
Yaeko Nishio
Finishing School Nishio Gakuin
Principal
Ryukyuan cuisine, Okinawan food
Junko Ashitom
Junko Ashitomi Food Culture Laboratory
Chief
Ryukyuan culture
Akira Goto
Nanzan University
Professor
Cultural Anthropology Ethnoarchaeology